Ceramic Artist Exchange – Artists in Resindence
From 29 March to 17 May 2023 the artists Erdal Ateş from Turkey and Eiair (Hassakorn Hirunsirichoke) from Thailand will live and work in the Keramikkünstlerhaus. You are cordially invited to visit the two guest artists in the Open Studio at Fürsthof 8, to talk to them or simply to watch their creative process.
The Ankara-based artist Erdal Ateş is mainly at home in painting and graphic art. 10 years ago, he began to devote himself to ceramics by producing paper-thick elastic ceramic layers in a special process. A special six-metre kiln-machine system was built for this technique. The new ceramic product thus obtained enables the artist to work on flat surfaces such as walls or canvases, but also to enter the space in an installation-like manner. The material holds within itself the potential of an independent sculptural narrative. During the KOULToURNACHT on 13 May, Erdal Ates will present the special procedure for producing the coloured ceramic layers in an open dialogue. There will also be an opportunity for the audience to touch and play with the material. Erdal Ates first studied sociology and completed his postgraduate training at the Faculty of Fine Arts, Department of Painting at the University of Hacettepe.
www.erdalates.com / www.instagram.com/erdalates.artist/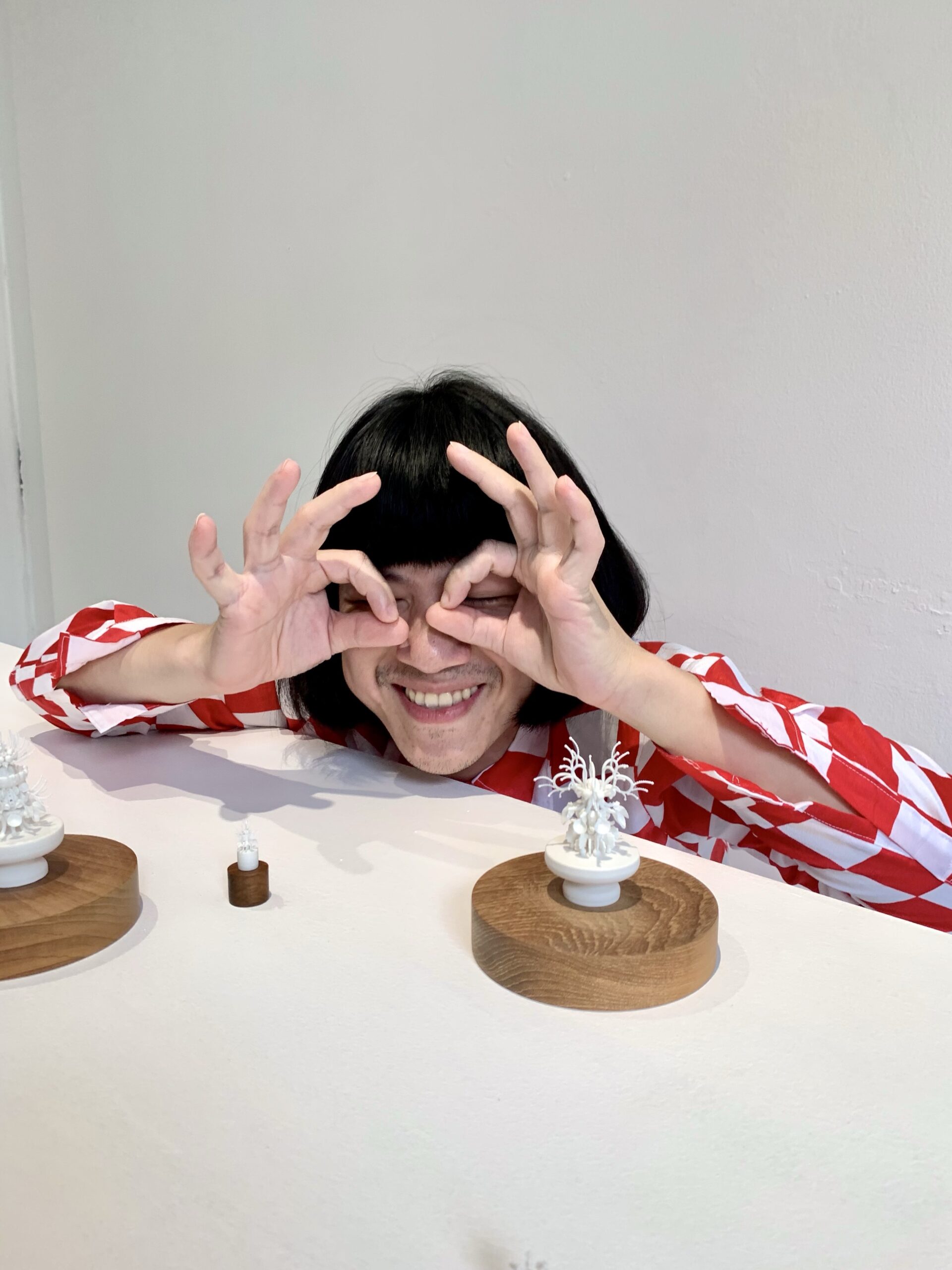 Under the artist name Eiair, the Thai-born ceramicist creates impressive miniature sculptures. The artist is especially obsessed with small creatures. With the natural creatures he depicts, he has found that they are really important for our ecosystem and our planet. His ultimate goal is to make people appreciate these precious little lives. Because, according to Eiair, if we pay enough attention to the little things around us, it enables us to live together peacefully. During his stay in Neumünster, he wants to discover the local environment with its species still unknown to him in the form of native animals and plants and use them as inspiration for new works. In doing so, he would also like to observe the relationship between the local people and the natural environment. Eiair studied industrial design at Chulalongkorn University in Bangkok.
www.eeiiaaiirr.com /www.instagram.com/eeiiaaiirr/
Opening hours Open Studio: Wed 2-5pm, Thu 2-7pm, Fri 10am-12pm & Sat 10am-1pm.
During the exhibition period the following opening hours apply: Fri 10am-12pm, Sun 2pm-5pm and Mon 2pm-5pm.
The vernissage will take place on Thursday, 11.5.2023 at 6 pm with an artist talk.
At the KULToURNACHT on Saturday, 13 May the artists will give a talk on their working methods from 6 pm. Afterwards there will be an opportunity to talk to them.
Workshop "Tiny Balls" mit Eiair
On Saturday 22 April artist Eiair will offer a workshop for children (8-14 years) in the rooms of the Künstlerhaus, in which he will share his techniques for making miniature sculptures with the participants.
Registration via post@keramikkünstlerhaus.de