Ceramic Artist Exchange – Artists in Resindence
From 12 August to 30 September 2023 the artists Jaewon Kim from Hamburg and Hyunjin Kim from Kiel will live and work in the Keramikkünstlerhaus. You are cordially invited to visit the two guest artists in the Open Studio at Fürsthof 8, to talk to them or simply to watch their creative process.
Opening hours Open Studio: Wed 2-5pm, Thu 2-7pm, Fri 10am-12pm & Sat 10am-1pm.
During the exhibition period the following opening hours apply:
Fri 10am-12pm, Sat, Sun and Mon 2pm-5pm.
The vernissage will take place on Saturday, 23.9.2023 at 6 pm with an artist talk.
The exhibition taking place in the Keramikkünstlerhaus is part of the cultural festival Kunstflecken 2023 of Neumünster.
With his installations Jaewon Kim reacts to the latest technological developments in an increasingly digital culture. In his examination of production processes the focus is not on perfect reproduction but on the accidental, breaks and traces that always remain recognisable in the material objects. In his sculptures Kim combines characteristics of the digital age with traditional, cultural, historical and literary aspects. With the digital translation and reinterpretation of objects that reveal a personal signature due to their history and method of production, he produces emotional and poetic works. In Neumünster the artist wants to translate and transform the traditional manufacturing process of baking into 3D ceramic printing. In doing so, he illustrates how ancient and cultural craft traditions merge with the latest technologies over time, how we perceive them aesthetically and how different interpretations and perspectives shape our perceptions against the backdrop of an increasingly digitalised culture. Jaewon Kim studied photography at the Seoul Institute of the Arts in South Korea. In Hamburg he studied sculpture at the HFBK with Thomas Demand.
www.jaewon-kim.com, www.instagram.com/jw_jaewonkim/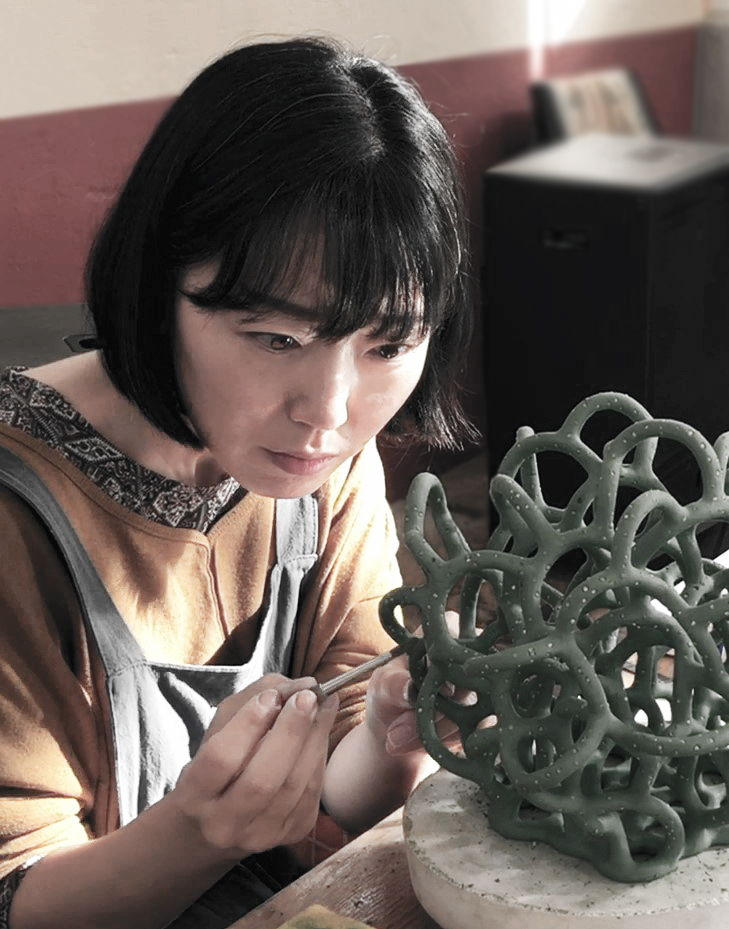 Emotions are the main theme of Hyunjin Kim's work. She draws them from within herself and uses them as the source of her creative process. The artist moves between sculpture, drawing and vessel. She understands emotion as a living being, and in her work she concentrates on the character of a feeling that simply communicates itself and develops in many ways: a movement, an enlargement, something disappears and something reappears. Elements multiply, pile up into formations and join together in new formations. Kim uses surfaces inspired by organic and inorganic nature, contrasting colours and sculptural structures. Her expressions take place in the creative spaces of possibility that emerge between point and line when they are moved. Under the title "Memorial-Emotion" she wants to pick up on everyday feelings that we are not aware of and we have never focused on. Hyunjin Kim studied fine arts and ceramics at Dankook University in Seoul and at the Muthesius Academy of Fine Arts in Kiel. She lives and works in Kiel.